India
Azam Khan is granted bail on an interim basis by the Supreme Court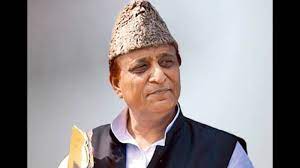 Azam Khan, the jailed leader of the Samajwadi Party, was granted interim bail by the Supreme Court on Thursday in a cheating case.
Khan was granted special relief under Article 142 of the Constitution by a bench headed by Justice L Nageswara Rao because of the unique circumstances of the case.
Until the Supreme Court decides on the application for regular bail, the interim bail will be in effect.
The bench, which also included Justices B R Gavai and A S Bopanna, said, "This is a suitable case to exercise the powers under Article 142."
Currently, Khan is being held in the Sitapur jail in connection with a number of Rampur-related cases, including land grabbing.