Politics
Brij Bhushan Sharan Singh's statement recorded by police in Delhi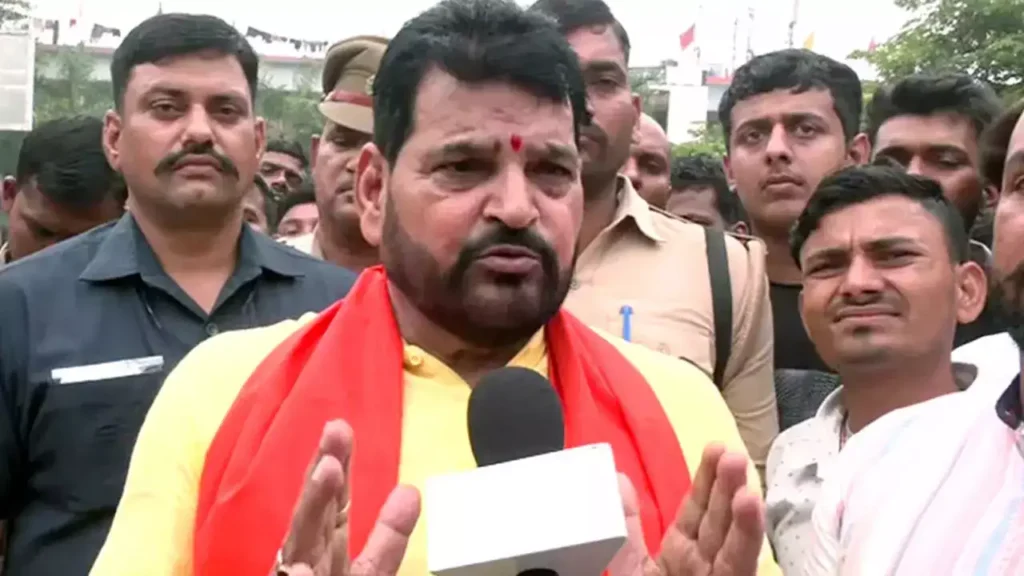 Police in Delhi claim to have recorded WFI president Brij Bhushan Sharan Singh's remarks. The police have also requested paperwork from the WFI director.
The police claimed, "Brij Bhushan denied the allegations levelled against him."
There are now six police units, four of which are made up of women. Under the direction of a female DCP, a team of ten was assembled.
Assistant Secretary for WFI Vinod Tomar made some public comments as well. The FIR filed by the Delhi Police also names Vinod Tomar as an accused party.
Brij Bhushan has requested that video evidence and mobile data be acquired to support his explanation, and the Special Investigations Team (SIT) will be questioning him further.In response to the wrestlers' complaint, teams from the Delhi Police Department travelled to the states of Uttar Pradesh, Jharkhand, Karnataka, and Haryana to gather evidence.