India
Defense Chiefs of armed forces host President for Farewell Banquet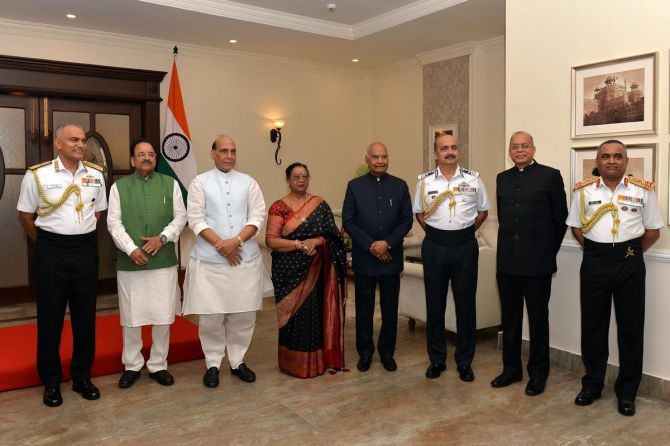 The President Ram Nath Kovind farewell banquets have started as he gets ready to step down on July 24.
The Chiefs of Staff Committee in New Delhi conducted a goodbye dinner on Wednesday, July 13, 2022, for the President, who serves as the military's top commander.
President Kovind praised the armed services in his speech for their commitment to national security, dedication to duty, and attitude of "Service before Self."
He expressed satisfaction that the National Defence Academy's admission of women had begun during his time as supreme commander.