India
Delhi Professor was arrested for FB post on Gyanvapi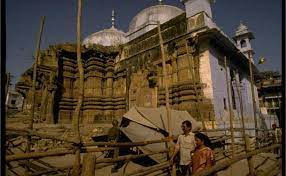 Professor Ratan Lal was arrested on Friday night for a social media post about a "Shivling" found in Varanasi's Gyanvaapi mosque complex, according to police reports.
"Promoting enmity between different groups on the basis of religion" and "doing acts prejudicial to the maintenance of harmony" under Indian Penal Code Sections 153A and 295A (deliberate act to outrage religious feelings of any class by insulting its religion") have been cited as grounds for Lal's arrest.
A complaint filed by a Delhi-based lawyer led to the filing of a FIR against Lal on Tuesday night.
"derogatory, inciting and provocative tweet on the Shivling," said Vineet Jindal in his complaint against Lal.
According to the complaint, Lal's statement on Twitter is "instigating and provoking."
According to the lawyer's complaint, the statement was posted on a sensitive issue involving a 'Shivling' found in the Gyanvapi mosque complex that is currently being litigated in court.
Lal had previously defended his position by saying, "If you say anything controversial in India, you risk offending someone. That's not a surprise, is it? As a historian, I've noticed a few things. Despite the careful language used in my post, there is still this. I'll stand my ground."