Cricket
Dinesh Karthik features in the list of commentators for WTC Final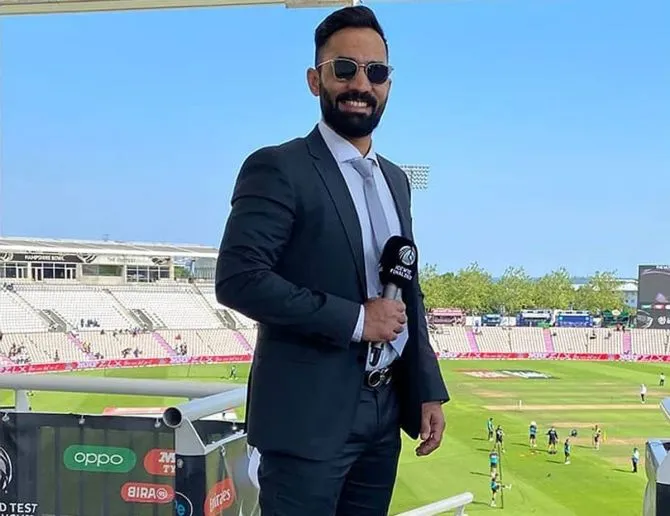 The list of commentators for the India vs. Australia World Test Championship final was released by the ICC on Wednesday.
Sunil Gavaskar, Kumar Sangakkara, Nasser Hussain, Matthew Hayden, Ricky Ponting, Justin Langer, and Dinesh Karthik are among the English-language commentators for the WTC Final.
It's interesting that DK is back to commentating after a lacklustre IPL campaign with RCB.
But fans praised Karthik for his earlier work as a commentator because they enjoyed his clever one-liners.