Politics
Eknath Shinde will be in Karnataka to promote the BJP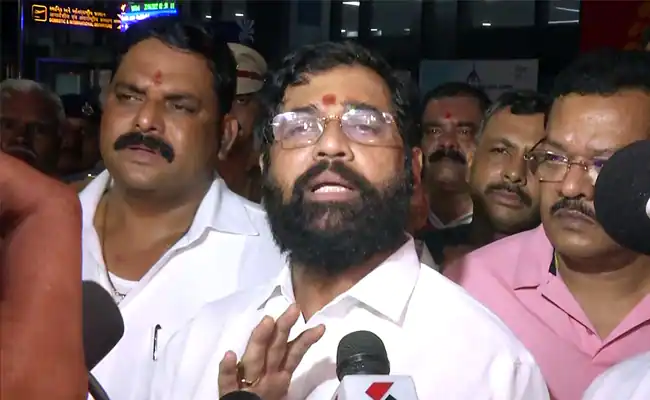 Former Shiv Sena leader and current Chief Minister of Maharashtra, Eknath Shinde, will represent the Bharatiya Janata Party in the upcoming Karnataka assembly elections on May 10.
According to BJP sources, Shinde would be in the state on Monday to take part in two roadshows in the cities of Kapu and Udupi.
The Sri Manjunatha Swamy Temple is in Shinde's itinerary before he reaches Udupi.
They told him he would soon see Veerendra Hegde, the Dharmadhikari of the Dharmasthala temple.
According to reliable sources, the chief minister will travel to Udupi on Monday to pay a visit to the Sri Krishna Temple before flying back to Maharashtra that same day.