Business
Flipkart arrives in Times Square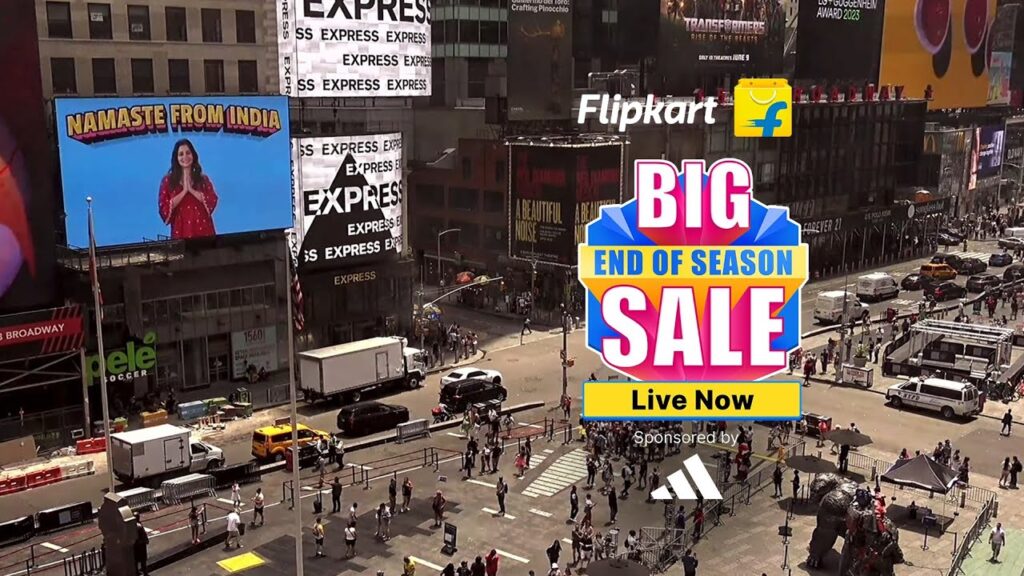 A wide range of fashion, beauty, and lifestyle products will be available to millions of buyers throughout India during the eagerly anticipated "Big End of Season Sale" event, which will bring together close to 200,000 merchants and more than 10,000 brands.
Over 600,000 to 700,000 people per hour will view the Flipkart Big EOSS advertisement on a billboard in the renowned Times Square in New York.
The inclusion of technology interventions such Image Search, Video Catalogue, Virtual Try-Ons, Video Commerce, and Top Filters will give customers a differentiated purchasing experience starting on June 1st, 2023, during the seven-day event.