Technology
IIT Madras and Indian Railways to develop India's first hyperloop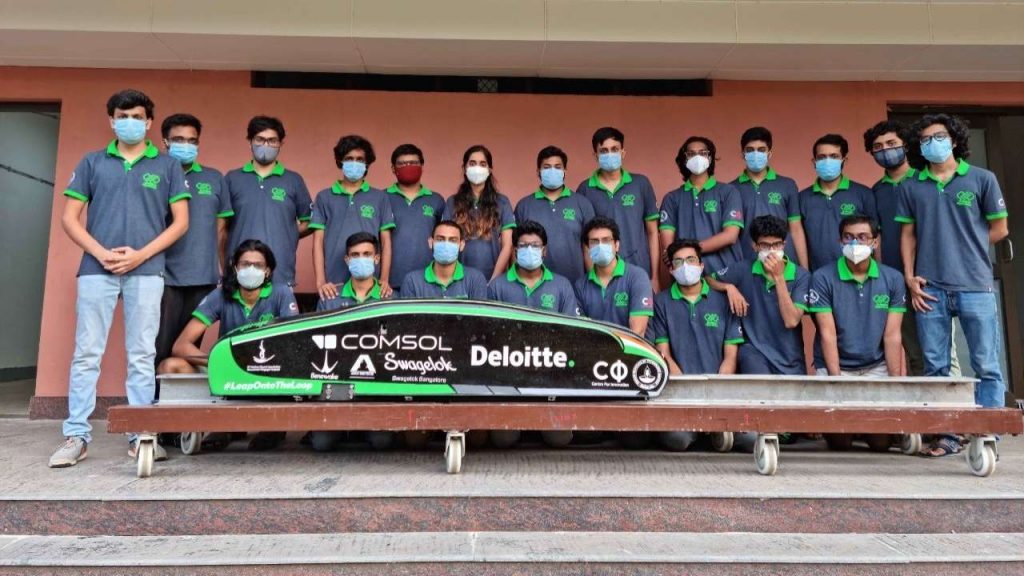 According to a PTI report, the Ministry of Railways has declared that it will partner with IIT Madras to develop a made-in-India Hyperloop system.
It has been announced that a Centre for Excellence for Hyperloop Technologies will be established at the aforementioned institution.
What is Hyperloop, exactly?
Hyperloop is a high-speed transportation concept in which pressurized vehicles (or pods) travel via a low-pressure tunnel, allowing for near-zero resistance movement through the atmosphere, akin to air travel.
Imagine a high-speed aircraft traveling from one terminal to another through low-pressure tunnels. The pods would be propelled by mag-lev technology, which would allow for a frictionless trip.
Apart from being exceedingly fast, it is also environmentally good because it uses less energy than an electric train and produces no pollutants, unlike an aircraft or a diesel locomotive.
India's First Hyperloop
Since 2017, when then-Railway Minister Suresh Prabhu expressed interest in Hyperloop technology, India has exhibited interest. In reality, the ministry had discussions with Hyperloop One in the United States, but nothing came to fruition.
Avishkar Hyperloop, based at IIT Madras, has been working on scalable and cost-effective engineering concepts for the creation of a Hyperloop-based transportation system for India since 2017.
The group was the only Asian team to place among the top ten finalists in the SpaceX Hyperloop Pod competition in 2019. In 2021, they were also honored with the 'Most Scalable Design Award' at the European Hyperloop Week.
Indian Railways joined hands with IIT Madras for the development of Hyperloop technology & for the first time Railways transported passenger buses.
Watch this video for all major news from this week.#RailBuzz pic.twitter.com/jKHLc1WmkR

— Ministry of Railways (@RailMinIndia) May 22, 2022
In March 2022, the school addressed the Ministry of Railways with a proposal for joint work on a prototype and the creation of a first-of-its-kind Hyperloop Test facility at its Thaiyur Discovery complex.
The proposed facility could eventually house the world's largest Hyperloop Vacuum Tube, which could be used as a test bed for future Hyperloop research for Indian Railways.