Sports
India set to host the largest chess tournament in the world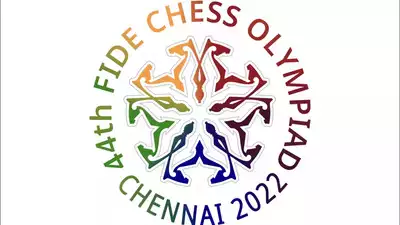 The official logo for the 44th edition of the Chess Olympiad, which will be held at Mahabalipuram, near Chennai, from July 28 to August 10, was presented by MK Stalin, the Chief Minister of Tamil Nadu.
India is preparing to host the world's largest chess competition for the first time in the Olympiad's 100-year existence.
Sanjay Kapoor, president of the All India Chess Federation, Bharat Singh Chauhan, secretary and Olympiad director, and other dignitaries unveiled a vibrant logo in Chennai that showed the excitement with its vibrant hues.
"This is the first time that India is conducting a sporting event of this magnitude in any discipline," AICF Secretary and Olympiad Director Chauhan said at the launch. "We decided that the Mascot of the Olympiad should be the 'knight,' popularly known as the stuntman on the chess board."
With less than 50 days until the Chess Olympiad, AICF authorities have been working around the clock to assure the success of this crucial tournament.
"We hope that this Olympiad would serve as a model for future Indian athletic competitions." This Olympiad will not only leave an indelible mark on history, but will also serve as an inspiration to future generations. "I'm confident that our team at AICF will leave no stone unturned in making this event a huge success," said AICF president Kapoor.
The Olympiad Torch Relay will be launched during this year's event, as FIDE had already announced, in honor of the game's popularity in India, where it originated.