Cricket
Kedar Jadhav: Ruturaj Gaikwad could be future Captain of CSK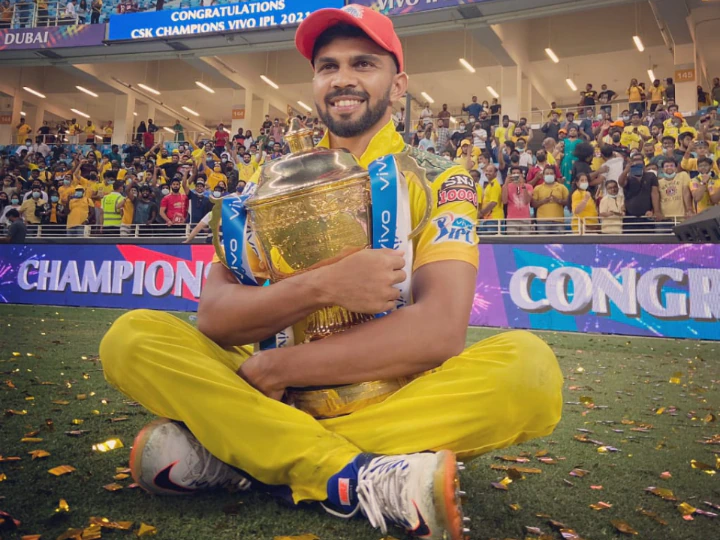 When wicketkeeper-batsman MS Dhoni leaves the IPL, Kedar Jadhav has said that Ruturaj Gaikwad should take over as captain of CSK.
Kedar Jadhav, a former star for the Chennai Super Kings, thinks young opener Ruturaj Gaikwad would take over as captain after MS Dhoni retires from the Indian Premier League (IPL).
MS Dhoni, who captained the Chennai Super Kings for a record 200th time in the IPL, has been the team's face since he was selected in the inaugural auction prior to 2008.
He has been the team's captain for the vast portion of their existence in the league, with only Suresh Raina and Ravindra Jadeja having served in that capacity at different times. In 2022, Dhoni handed the captaincy to Jadeja, only to hand it back to him halfway through the season.
Since 2008, Dhoni has established himself as a cricketing legend thanks to a string of incredible feats. The former India captain is already the most-capped player in IPL history, with 237 caps overall and 213 as captain. Dhoni captained both CSK and the Pune Supergiants in 2016.
IPL commentator and expert Kedar Jadhav for JioCinema said, "I think Rituraj Gaikwad is the best option to captain CSK after MS Dhoni." He went on to mention that Ben Stokes and Ravindra Jadeja were also possibilities, but that Stokes would need to play exceptionally well for CSK this year.
Gaikwad didn't receive any playing time in IPL 2019, but he had a breakout year in 2020, when he appeared in six games. Over the years, CSK's batting lineup has relied heavily on their right-handed opener. He has a strike rate of over 130 and a batting average of over 40 in the IPL.
It should be noted that Dhoni had given the baton of captaincy from himself to Jadeja prior to the IPL 2022, but that Jadeja was ultimately forced to resign due to the team's poor performance and that Dhoni had to take control once again.