Politics
Kejriwal receives CPI-M support for the Center's ordinance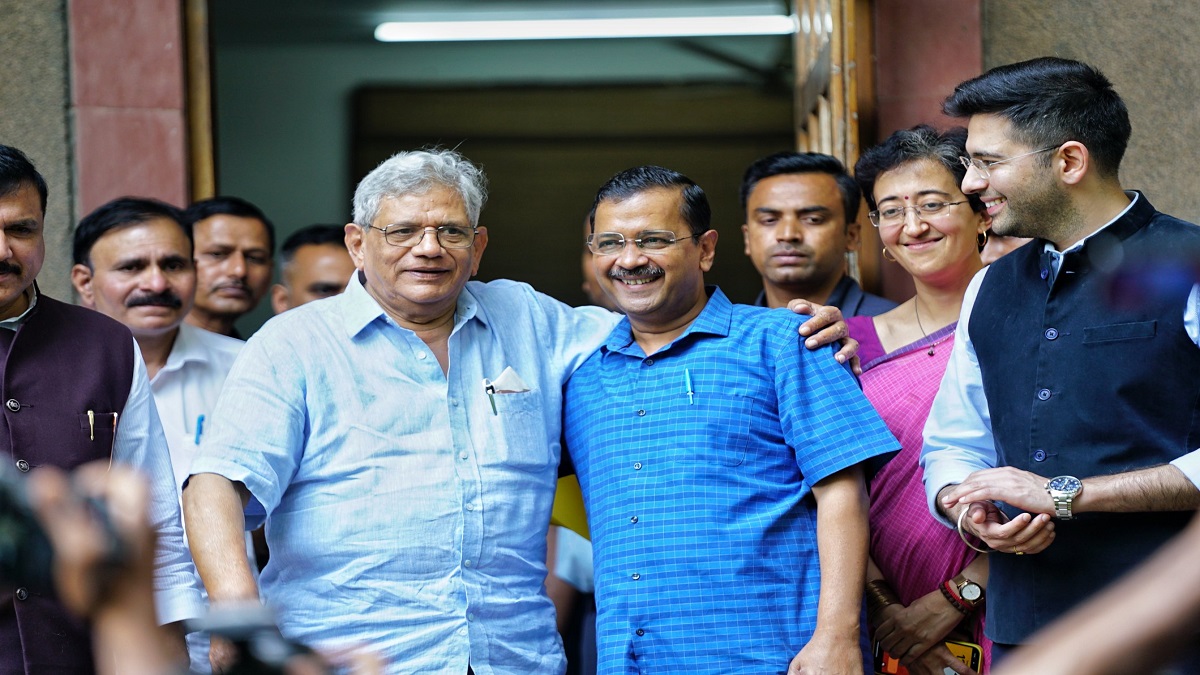 Against the Center's decree, the CPI(M) has opted to support the Delhi government, according to Arvind Kejriwal, the national convener of the AAP.
"We have criticised the ordinance that the Centre has proposed. It's against the law. It also constitutes court contempt." Sitaram Yechury, general secretary of the CPI(M), said, "We appeal to the largest opposition party Congress to come out to safeguard our Constitution."

Sitaram Yechury
Delhi CM Arvind Kejriwal has requested time to meet with Congress president Mallikarjun Kharge and party leader Rahul Gandhi as part of his ongoing effort to reach out to opposition parties in order to rally opposition to the Centre's ordinance on control of services. There hasn't been a positive response to date due to stiff resistance from party leadership.