World
Macron loses the absolute majority in the National Assembly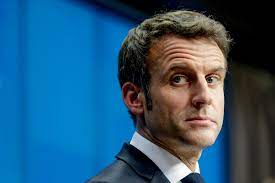 Emmanuel Macron, the president of France, lost control of the National Assembly in parliamentary elections on Sunday.
This is a significant loss that, unless he is able to create partnerships with other parties, could cause political stagnation in the nation.
On track to win the most seats in Sunday's election was Macron's centrist Ensemble coalition, which aims to raise the retirement age and further advance EU integration.
Near-final results indicated that they would fall far short of the absolute majority required to take control of the legislature.
The far-right earned record-high victories, and the conservatives were expected to become kingmakers, making a broad left-wing alliance the main opposition force.
Bruno Le Maire, the finance minister, described the result as a democratic shock and warned that if other blocs did not work together, it would be impossible for us to reform and defend the French.