India
Navjot Sidhu is sentenced to one year in prison for road rage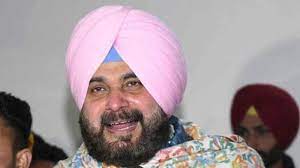 Navjot Singh Sidhu, a former cricketer and politician, was sentenced to one year in prison by the Supreme Court in a 1988 road rage case.
Navjot Sidhu must appear in court as a witness.
On December 27, 1988, Sidhu is accused of beating Gurnam Singh on the head, which resulted in his death.
On the road rage case, the court had previously reserved its decision on an application to expand the scope of notice. It was also included in a petition for review that is currently under consideration.
Justices A M Khanwilkar and S K Kaul granted a review of the sentence given to Sidhu by an appellate court.
While India's Supreme Court convicted Sidhu in May 2018 of "voluntarily causing hurt" to an elderly man, it spared him jail time and imposed a fine of Rs 1,000.
We believe there is an error apparent on the face of the record. A review application on sentence has thus been approved.
While announcing the verdict, the bench said, "We believe it is appropriate to impose a sentence of one year imprisonment in addition to the fine."
An order was issued in September 2018 by the Supreme Court agreeing to examine a review petition filed by the family of a deceased person, but only for the purpose of determining whether or not the sentence should be increased or decreased.
At an earlier hearing, the Supreme Court had requested that Sidhu respond to an application arguing that his conviction in the case should not have been for the lesser offence of intentionally inflicting harm on another person.
At a hearing on March 25, Sidhu argued in front of the Supreme Court that the plea to broaden the notice period in his case was procedurally abusive and that the sentence he had been given should be reviewed.
According to Sidhu's response to an application seeking an expansion of the scope of notice, the Supreme Court has limited its scope to the quantum of sentence.
Unless there is an exceptional circumstance/material, this court will only hear arguments related to sentence when it issues a notice of confinement.
Reiterating only previously rejected arguments and lacking any new evidence, the reply stated, this court should not be called upon to intervene in all aspects of this case.