Tennis
Novak Djokovic advances to the 2nd round of Wimbledon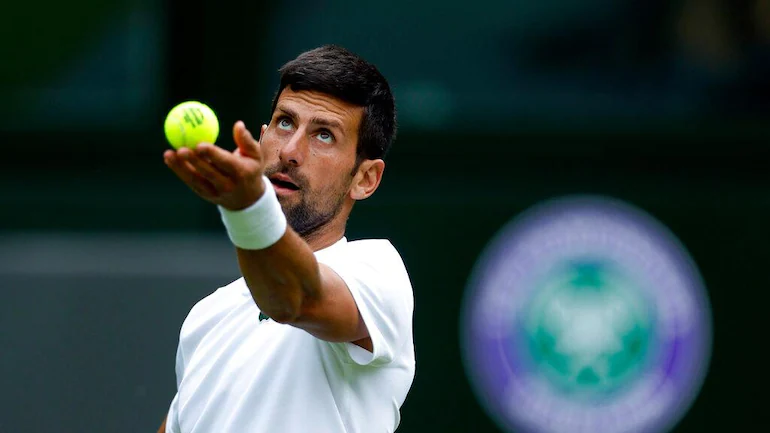 With a 6-4, 3-6, 6-3, 6-4 victory on Monday, top seed Novak Djokovic advanced to the second round of Wimbledon despite a tenacious contest from 81st-ranked Korean Kwon Soon-woo.
The defending champion, who is vying for his fourth straight Wimbledon victory and seventh overall, occasionally appeared out of sorts against Kwon. Kwon brought a vibrant variety of tennis to Centre Court, ranging from thunderous forehands to deft drop drops.
Djokovic acknowledged that the absence of a grass court warm-up tournament had hurt his performance against a challenging opponent who was 11 years his junior.
You're always going to feel a little less at ease than you would like when playing against someone as great as Kwon, who keeps near to the line and hits incredibly clean, he said. "I didn't have any lead-up or preparation events before to this," he said.