Business
Patanjali Ayurved to sell its food retail business to Ruchi Soya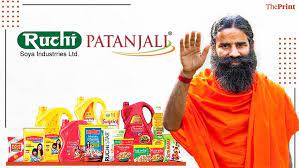 It is part of Patanjali Ayurved Ltd's strategy to focus on non-food traditional medicine and wellness business that the Baba Ramdev-led company will sell its food retail business to Ruchi Soya Industries Ltd group firm for Rs 690 crore.
This acquisition was made possible through an insolvency process by Patanjali Ayurved Ltd.
A "Business Transfer Agreement" has been signed between Ruchi Soya and Patanjali Ayurved Ltd to acquire Patanjali's food retail business on a "slump sale" basis, according to Ruchi Soya's regulatory filing.
With manufacturing plants in Padartha in Uttar Pradesh and Newasa in Maharashtra in India, the food retail business includes the production of certain foods as well as their packaging and labeling for retail.
All of Patanjali Ayurved's current and future assets (excluding Patanjali's trademarks and designs and copyrights), as well as its current and future liabilities (excluding debtors and vehicles), will be transferred as part of the transaction.
A related-party transaction encompasses the proposed acquisition. Subject to certain adjustments, the agreed-upon purchase price of Rs 690 crore will be paid for the acquisition. 'Patanjali Foods Limited' was adopted as the new name of the company by the board of directors.