World
NASA's climate scientist Peter Kalmus warns about climate change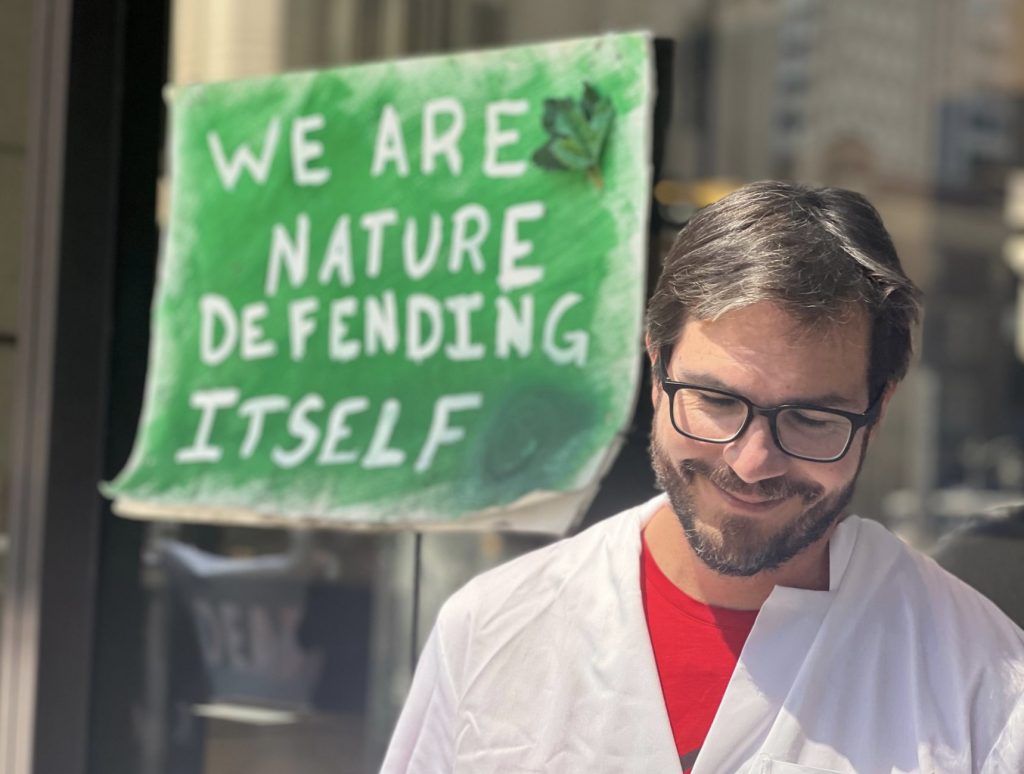 It was a protest against global warming that NASA climate scientist Peter Kalmus decided to take part in last week. Last night, Kalmus took to Twitter to share a video of the protest he had taken part in. Speaking about climate change and his frustrations with not being heard in this video, he breaks down in tears. Kalmus begins his passionate speech for everyone while chained to the bank's door with his left hand. Because scientists aren't being heard, I've come to speak out.
Kalmus broke down in tears and said, "For my sons, I'm willing to take a risk for this beautiful planet. As a NASA climate scientist, Peter Kalmus is employed by the Jet Propulsion Laboratory in California. To his surprise, he joined the climate change protest when it was revealed that JP Morgan Chase was the world's largest financier of fossil fuels from 2016 to 2021.
According to a report by a consortium of non-governmental organizations, it had contributed $382 billion over the course of six years. He breaks down in tears as he warns the public about climate change. As the NASA climate scientist explained in the video, "The scientists of the world have been ignored for so many decades that we are heading towards a f**** catastrophe. And it needs to come to an end. Everything is going to be lost." The world is becoming increasingly hostile, and Kalmus urged people not to be bystanders in his speech. For this beautiful planet, he said, "It's time for all of us to stand up, and take risks, and make sacrifices." Even though Allan Chornack was not present at the protest, his speech was equally impactful.
"We're sick of being ignored," he declared. Everything from neutrality to remaining silent to playing the policy game has been tried. Kalmus was taken into custody on the spot. Afterward, he tweeted that several other scientists had been arrested and taken to jail as well during the protest. Now that he's no longer employed by NASA, the former climate scientist has been tweeting nonstop about global warming. For him, the arrest of over 1,000 scientists working to save the planet is more important than Elon Musk's bid for Twitter's ownership, as he writes in his most recent tweet ".
Shouldn't over 1,000 scientists risking arrest to save the planet be a bigger news story than Elon Musk trying to buy Twitter?

— Peter Kalmus (@ClimateHuman) April 14, 2022
I'm grateful we tried. Man, oh, man, did we try. pic.twitter.com/TlYrwwGB8v

— Peter Kalmus (@ClimateHuman) April 11, 2022