India
PM Narendra Modi hosts President Kovind's farewell dinner (Pics)
In New Delhi on Friday, Prime Minister Narendra Modi hosted a luncheon for outgoing President Ram Nath Kovind. Members of the Union Cabinet, state chief ministers, and other dignitaries were there.
Additionally present at the goodbye meal for Kovind, whose tenure ends on Sunday, was President-elect Droupadi Murmu.
According to official reports, there was a sizable participation at the event from all regions of the nation, including numerous Padma recipients and tribal chieftains.
This meal, according to a source, was "special" because it did not feature the typical Delhi-centric crowd, with the goal being to make it more representative.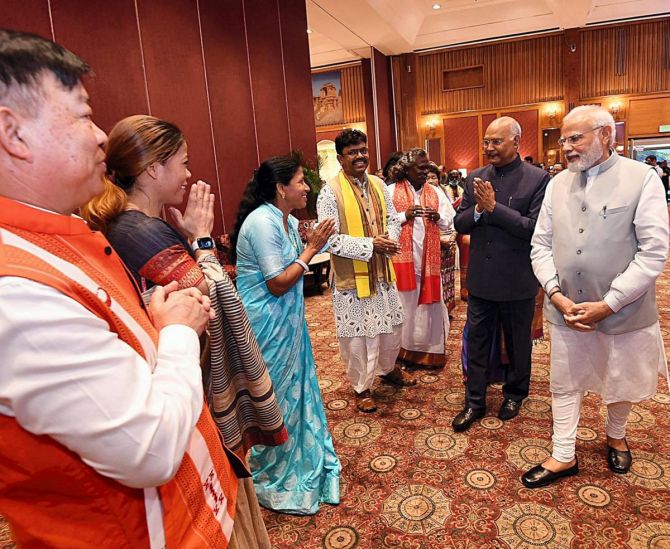 Speaker of the Lok Sabha Om Birla, Vice President M. Venkaiah Naidu, and members of the prime minister's Cabinet were all present. Adhir Ranjan Chowdhury, a leader in the Congress, was also present.
The opposition's presidential nominee, Yashwant Sinha, was soundly trounced by Murmu, who was chosen as India's new president on Friday.