India
PM Narendra Modi inaugurates the 'Shila' temple in Dehu, near Pune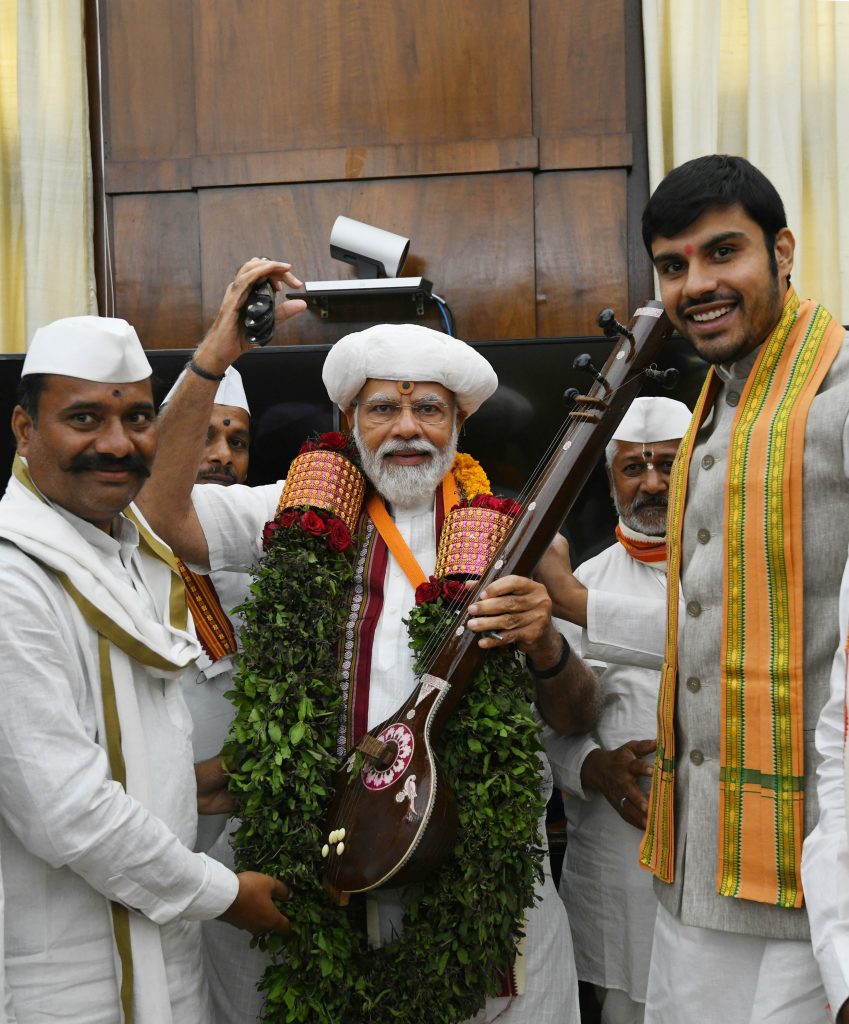 During his visit, Modi engaged with 'warkaris,' which comes ahead of the annual 'wari' tradition, which will begin on June 20 from Dehu.
PM Narendra Modi dedicated a shila (rock) temple to the 17th-century saint Sant Tukaram Maharaj Mandir in Dehu, near Pune. During his visit, Modi engaged with 'warkaris,' which comes ahead of the annual 'wari' tradition, which will begin on June 20 from Dehu. Modi was also given the Tukaram pagdi, a distinctive headpiece.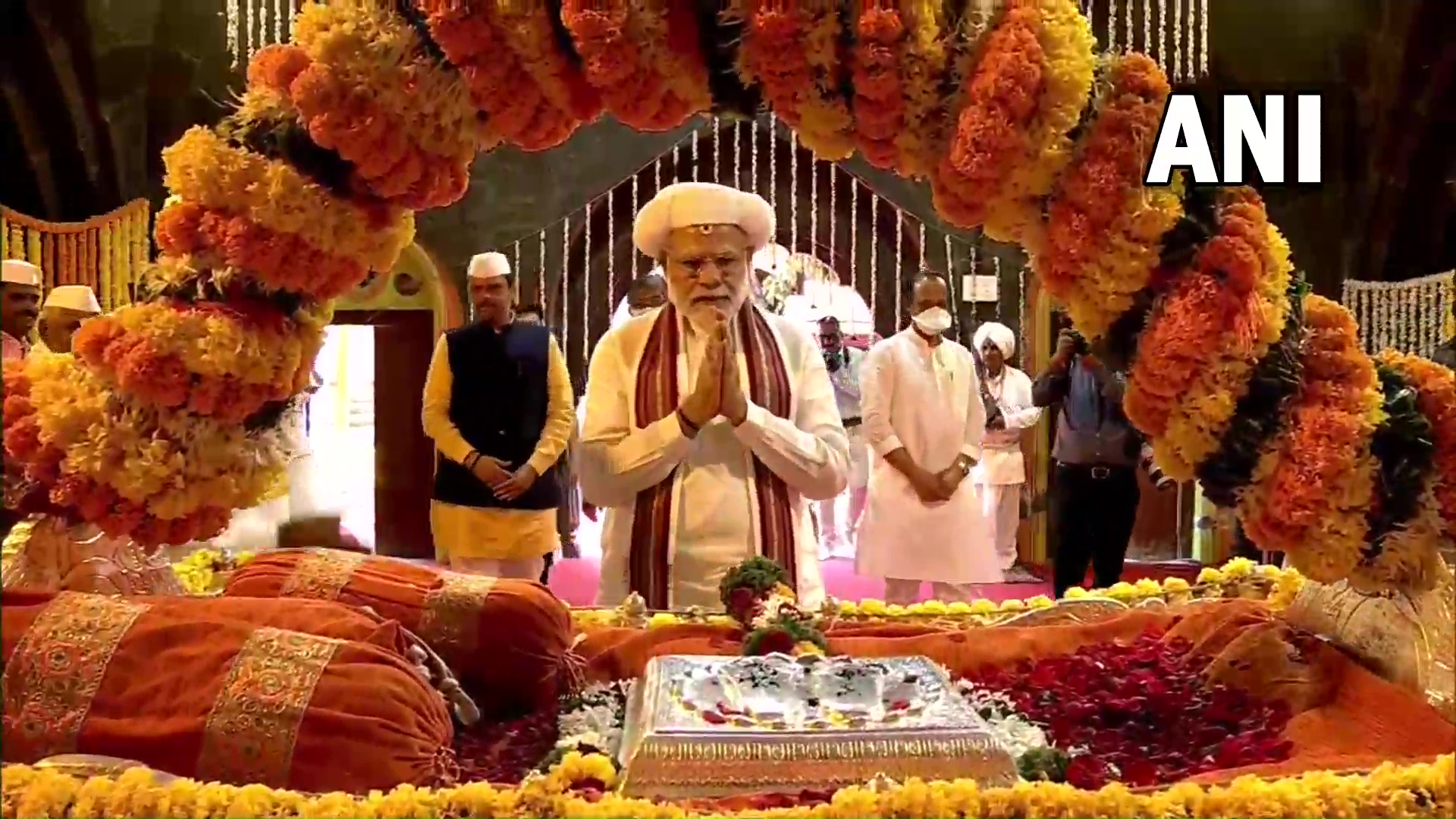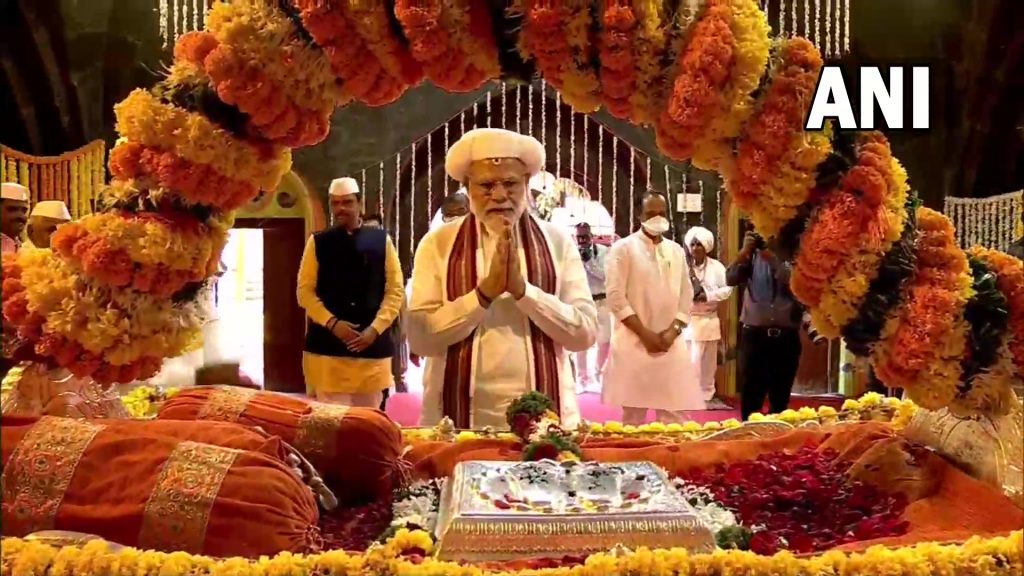 Meanwhile, PM Modi will attend the 'Mumbai Samachar' 'Dwishatabdi Mahotsav' (200th-anniversary festivities) at the Bandra Kurla Complex. Vehicles of any sort will be prohibited from entering the BKC connector and passing through the Kurla Razzak Junction, MTNL Junction, Platina Junction, Trident Junction, and the American Consulate.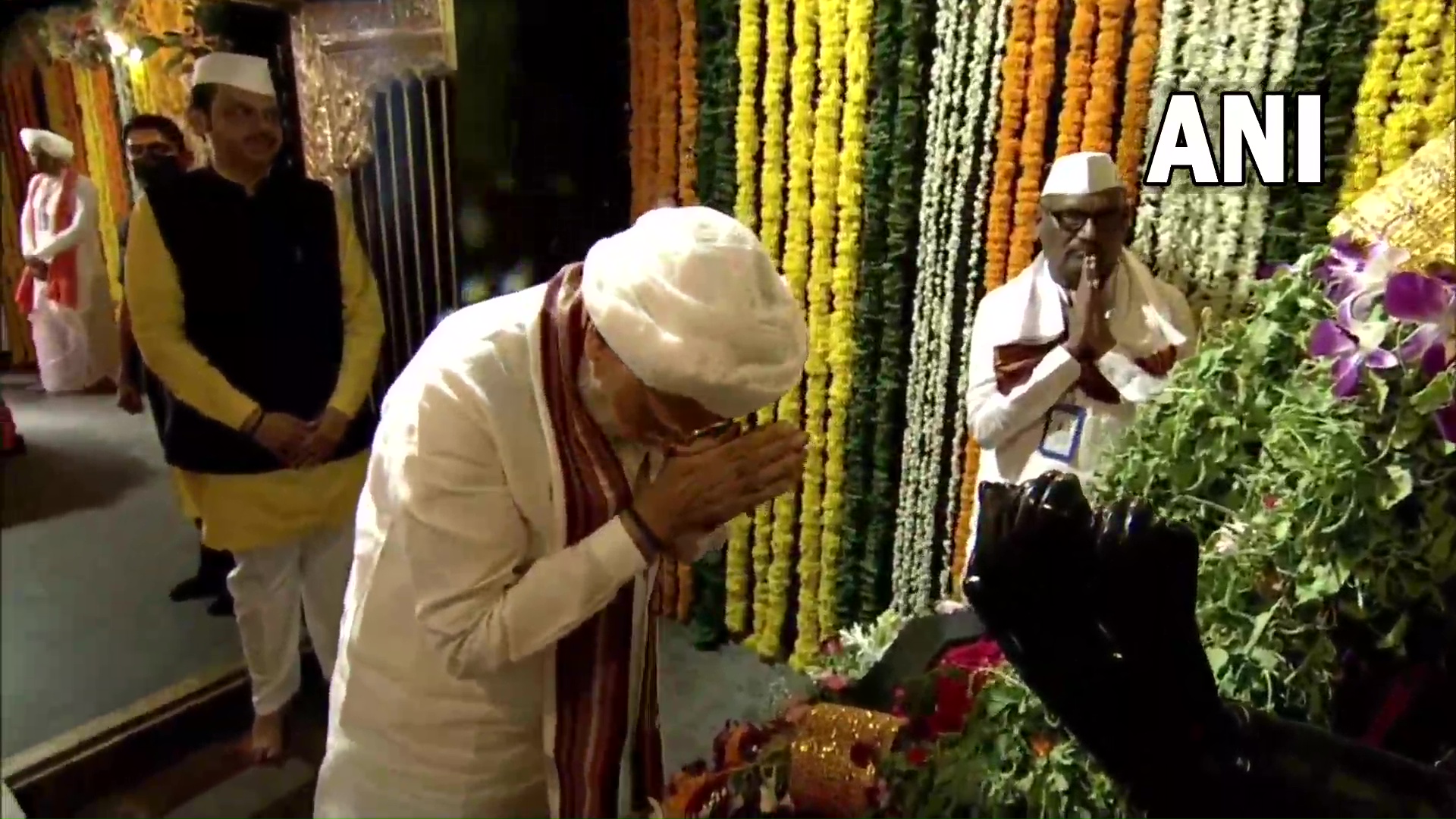 On some roads, vehicular traffic will be redirected. The traffic restrictions will be in effect from 4 p.m. until 8 p.m., according to the officials.
Blessed to inaugurate Jagatguru Shrisant Tukaram Maharaj Temple in Dehu, Pune. His teachings inspire all of us. https://t.co/RT1PGpihCf

— Narendra Modi (@narendramodi) June 14, 2022
Story of Modi's 'Tukaram Pagdi'
After trustees of the temple trust expressed their displeasure, the verses (abhang) to be written on the designer 'Tukaram Pagdi' or traditional headgear to be presented to Prime Minister Narendra Modi during his visit to Pune on June 14 to inaugurate a temple were changed, an official said on Monday.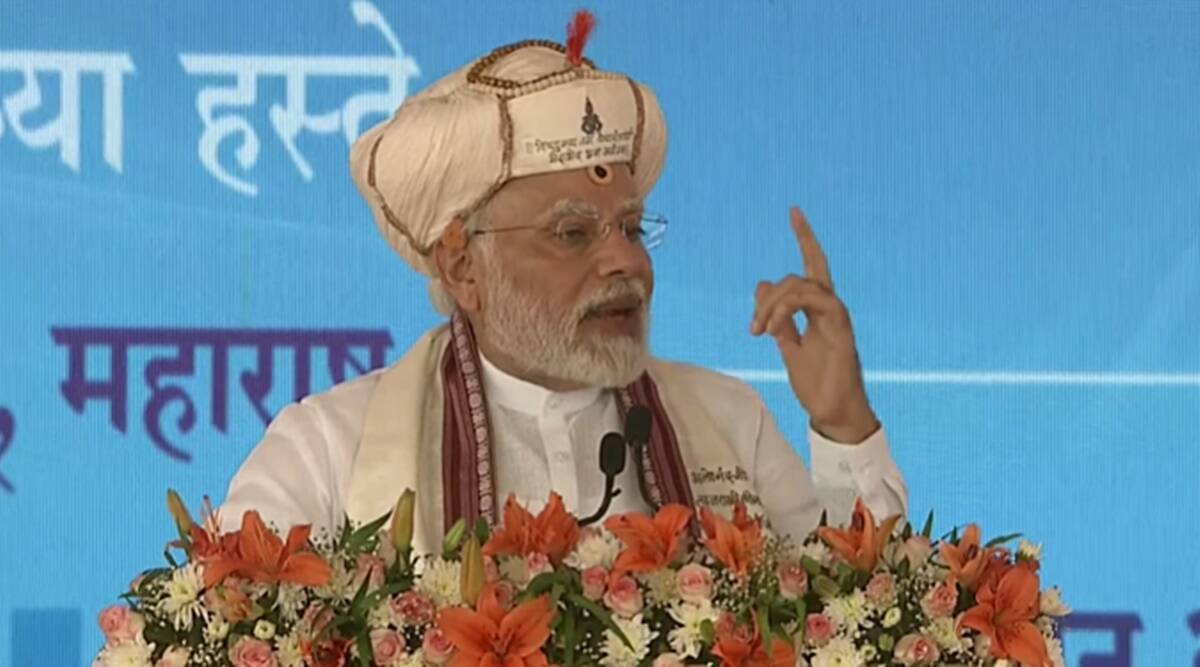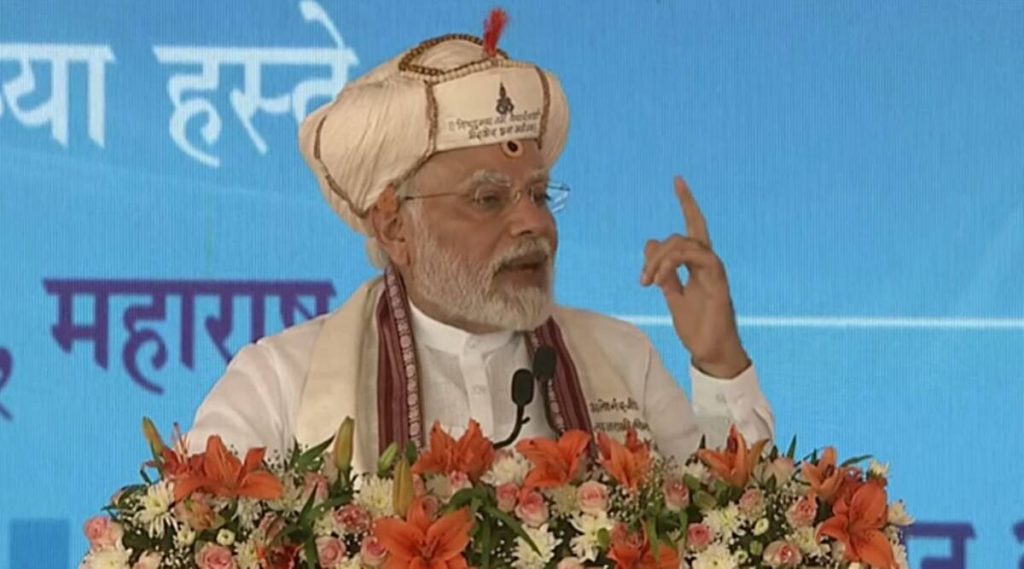 During his visit, the Prime Minister dedicated a temple to Sant Tukaram Maharaj in Dehu, near Pune.
Murudkar Zendewale, a renowned turban maker in Pune, has made a special 'Tukaram Pagdi' to be delivered to Modi for the temple's inauguration.
"'Bhale tari deu kasechi langhoti, nathalachya mathi hanu kathi' was the desinger's 'abhang' (verses) written on the pagdi (if a person is good to us we will give him everything, but if that person takes undue advantage of our goodwill, we will teach him a lesson).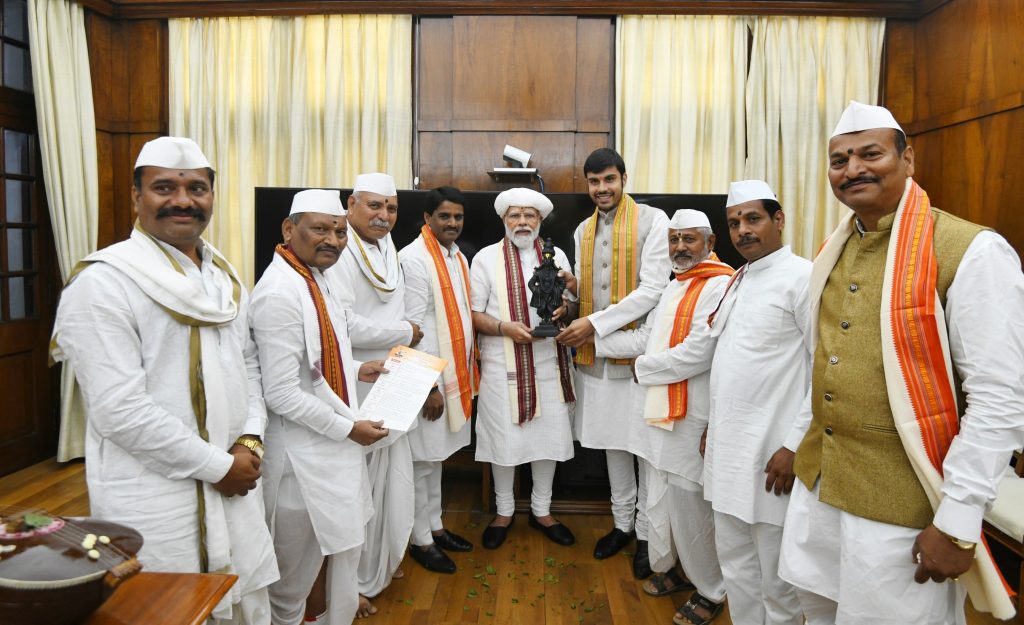 "'mau melahuni amhi vishnudas, kathin vajras bhedu aise, bhale tari deu kasechi langhoti' (If a guy is excellent with us, we are very good with him. We are willing to assist someone who is courteous to us. If we think of assisting someone, we will go the extra mile to assist them; nevertheless, if someone takes advantage of our nice behaviour, we will not hesitate to beat him with a stick). We requested that they change it "According to Nitin More, the temple trust's principal trustee.
He explained that the designer's abhang lines clashed with the occasion, so "we urged the firm to modify them." "We didn't give the abhang lines to the designer; they came up with them on their own," More explained.
"After we pointed it out, Murudkar Zendewale amended the sentence to 'vishnumay jag, vaishvancha dharm, bhedabhed bhram amangal,' which denounces prejudice around the world," he said. Girish Murudkar, a spokesperson of Murudkar Zendewale, told press that the abhang lines have been modified at the request of the trustees.