India
Prajwal Chougule wins 'Shot on iPhone' macro photography challenge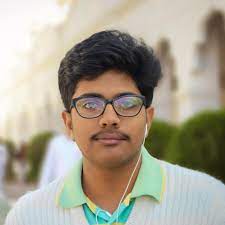 The Apple 'Shot on iPhone' macro photography challenge has selected Prajwal Chougule from Kolhapur, Maharashtra, as one of ten global winners. On January 25, 2022, photography enthusiasts were invited to participate in a global challenge that ran through February 16, 2022.
Chougule is one of ten prizewinners, the others hailing from the United States, China, Hungary, Italy, Spain, and Thailand. As well as on apple.com and Apple's Instagram (@apple), the ten winning photos will be displayed on billboards in select cities around the world. These locations will include Chougule's hometown.
During the "golden hour," Chougule's winning photograph (below) shows a spider web covered in tiny dew drops. It's hard not to compare the dew drops on the tree to pearls strung on a necklace in the photo.
In my spare time, I enjoy early morning walks with my iPhone 13 Pro and exploring the natural world. Photographers love the "golden hour" because it brings out the best in nature. When I saw dew drops on a spider's web glistening like pearls, I was awestruck by how the spider silk formed a necklace from which the dew hung. It was like a painting on the canvas of nature," he said.
"This picture looks like an illustration because it's so well-done. Judge Apeksha Maker praised the photograph, saying, "The well-arranged dew drops on the spider-web are captured with great detail." Most people would be missing out on something like this if it weren't for it.
For the 'Shot on iPhone' macro challenge, photographers had to use an iPhone 13 Pro or iPhone 13 Pro Max to capture a macro shot and submit it to Apple for consideration.
As Vice President of Worldwide iPhone Product Marketing Kaiann Drance put it, "We believe that the true potential of our products is fully realized when they're put in the hands of our customers, and the Shot on iPhone Macro Challenge showcases that so beautifully.
To celebrate macro photography, we invited the world to submit their best macro images. Our 10 winning photographers were able to capture images like dew drops on a spider's web, snowflakes on a dog's fur, and sea glass glistening in the daylight—all encouraging us to slow down and take in the wonder around us. "
The best photos were then selected by a panel of industry experts from Apple and the photography industry. We had people like Apeksha Maker and Peter McKinnon and Paddy Chao and Arem Duplessis and Billy Sorrentino and Della Huff and Kaiann Drance and Pamela Chen on board with us!
For wider macro shots when needed, users can use 1x and 0.5x framing with the iPhone 13 Pro's new pro camera module, which allows users to get as close as 2 centimeters from their subject.