Badminton
PV. Sindhu prays at the Mahankali Temple (Pics)
On Sunday, renowned shuttler PV Sindhu offered prayers at the Mahankali temple in Hyderabad's historic center.
The two-time Olympian, dressed in traditional garb, visited the Mahankali temple at Lal Darwaza in the ancient city and offered prayers while bearing an offering on her head called a bonam.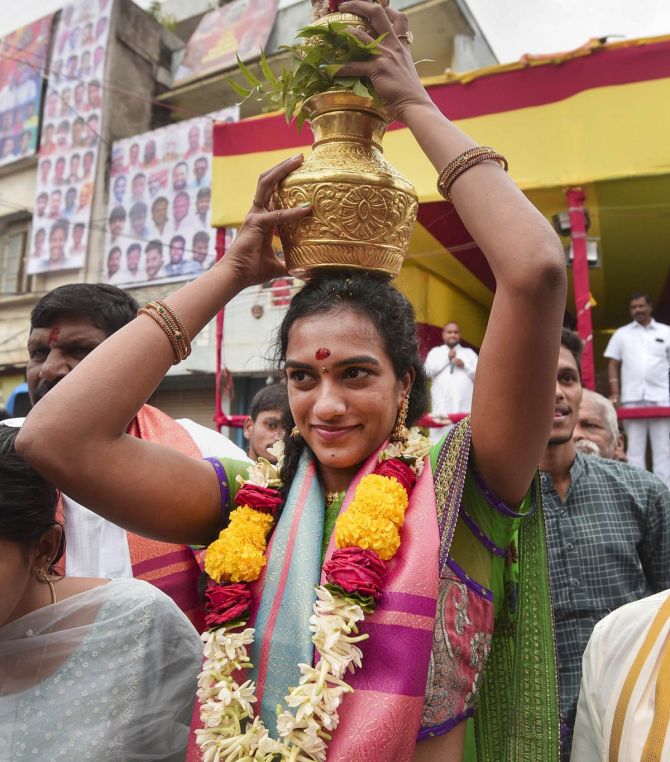 This season, Michelle Li of Canada, the 2014 champion, World No. 13 Sindhu, World No. 18 Kristy Gilmour of Scotland, and World No. 19 Yeo Jia Min of Singapore will give them some fight for the gold medal.
During the forthcoming Games in Birmingham, Sindhu is looking to put an end to her protracted search for the Commonwealth Games gold medal. Sindhu hasn't won a gold medal after returning with a bronze and a silver in the previous two competitions.
The two-time Olympian is in strong physical condition going into the competition after winning the Singapore Open championship earlier this month.