India
Raj Thackeray has postponed his June 5 trip to Ayodhya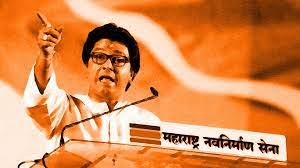 Raj Thackeray, the leader of the Maharashtra Navnirman Sena, has postponed his trip to Ayodhya, which was originally scheduled for June 5.
He intends to go into greater depth on this topic at his rally in Pune on May 22nd.
The MNS issued a warning Thursday, saying that if anyone tried to harm their leader, Maharashtra would "rise up." News agency ANI shared images of the warning, which was written on a poster and displayed in Mumbai's Lalbaug neighborhood.
As a result of an outcry in the state over mosques using loudspeakers for azaan, Raj Thackeray is expected to visit Ayodhya this June.
The MNS has begun booking trains and hotels for Thackeray's Ayodhya rally.
There are some religious leaders in the temple town who say he should apologise to north Indians for his previous remarks, which have not been well received.
Uttar Pradesh BJP MP Brijbhushan Sharan Singh had asked Thackeray to either apologize or cancel his visit to Ayodhya for his anti-north Indian political views.