India
Raj Thackeray surgery is postponed as dead covid found in blood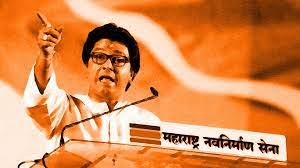 MNS chief Raj Thackeray's hip bone surgery was postponed after dead cells of new coronavirus were discovered in his blood, according to a party official.
Thackeray and his family were informed by doctors at Lilavati Hospital in Mumbai that he could not be given anaesthesia due to the presence of dead coronavirus cells in his blood. As a result, the procedure will have to be rescheduled until the following week.
According to him, the date would be set based on the availability of doctors and Thackeray.
According to the spokeswoman, physicians decided not to proceed with the scheduled surgery on Wednesday morning and asked Thackeray to return to the hospital after an eight-day break.
Thackeray said in the latter week of May that he was postponing his visit to Ayodhya, which was slated for the first week of June, due to the surgery.