Movie
Release of Prince is delayed until Diwali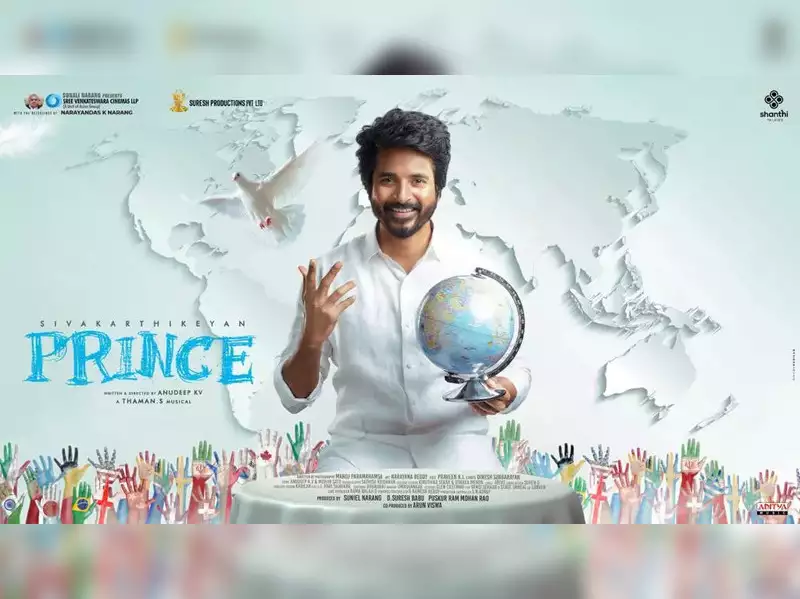 Due to the success of his most recent films in the Telugu states, Sivakarthikeyan is as well-liked in Telugu.
He is releasing the family-friendly comedy "Prince," which is being directed by the incredibly gifted Anudeep KV.
The film's creators recently unveiled the first-look images of the protagonist Sivakarthikeyan and the actress Maria Ryaboshapka.
The final phase of filming is now underway. The film's release date was revealed by the creators in the meanwhile through this funny video.
They have declared the auspicious occasion of Diwali for the movie release through the video.
The first movie to confirm its Diwali premiere is "Prince."
The film is being produced by Narayan Das Narang, Suniel Narang, D. Suresh Babu, and Puskur Ram Mohan Rao under the auspices of Sree Venkateswara Cinemas LLP, Suresh Productions, and Shanthi Talkies. The film is being presented by Sonali Narang.
Manoj Paramahamsa is the cinematographer, and S Thaman is in charge of the soundtrack. The co-producer is Arun Viswa, while the editor is Praveen KL.