India
RSS: It's time to reveal the truth about Gyanvapi mosque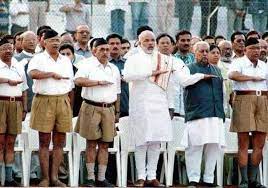 The RSS said on Wednesday that the facts should be allowed to come out in the ongoing dispute over the Kashi Vishwanath temple-Gyanvapi Mosque issue.
Sunil Ambekar, the Sangh's publicity manager, addressed the issue at an event organized by the RSS's communication arm, Indraprastha Vishwa Samvad Kendra.
As for the Gyanvapi issue, I believe facts should be made public. He said, "The truth will eventually come out."
A court in Varanasi is hearing a petition from a group of Hindu women seeking permission to pray before the idols on the mosque's outer walls on a daily basis.