Business
Rupee hits new all-time lows against the US dollar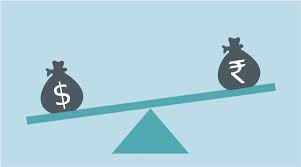 India's rupee fell 16 paise on Wednesday to a new all-time high against the US dollar as foreign funds continued to flee and the greenback strengthened in international markets.
Following Jerome Powell's comments on the US Federal Reserve, the dollar surged in global markets, pushing the Indian rupee down to 77.61 at the interbank forex market.
A 1% rise in the price of crude oil also put pressure on the rupee. Final close: The local currency ended at 77.60, down 16 paise from the previous day's closing price of 77.44.
In the capital market, profit booking from higher levels sent the rupee into weakness, according to Jateen Trivedi, VP Research Analyst at LKP Securities. Fed Chairman Ben Bernanke said the central bank would raise interest rates to contain a rise in inflation that could threaten the economy's foundation.
It was trading 0.3 percent higher at 103.59, the dollar index, which measures the strength of the greenback against a basket of six currencies.