Sara was lovely in an off-white lehenga, which brought out her natural beauty.
The actress told the photographers on the red carpet, "I'm nervous…I can't believe I finally made it here; it's all I've dreamed of.
Sara described her outfit as "a traditional and modern Indian handmade design by Abu and Sandeep." I've always taken great pride in being an Indian. It's new and exciting while still holding on to its heritage of the past; it's me in a nutshell.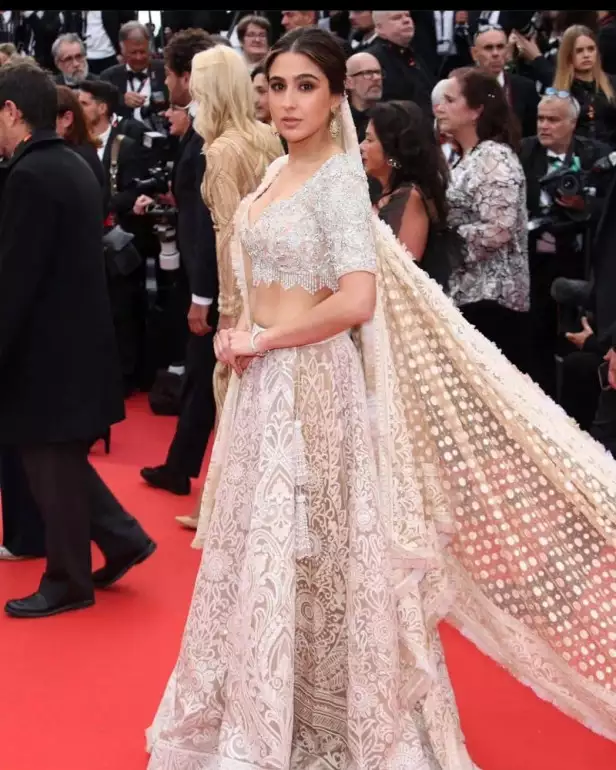 Sara's stunning debut dress at Cannes was designed by Abu Jani and Sandeep Khosla.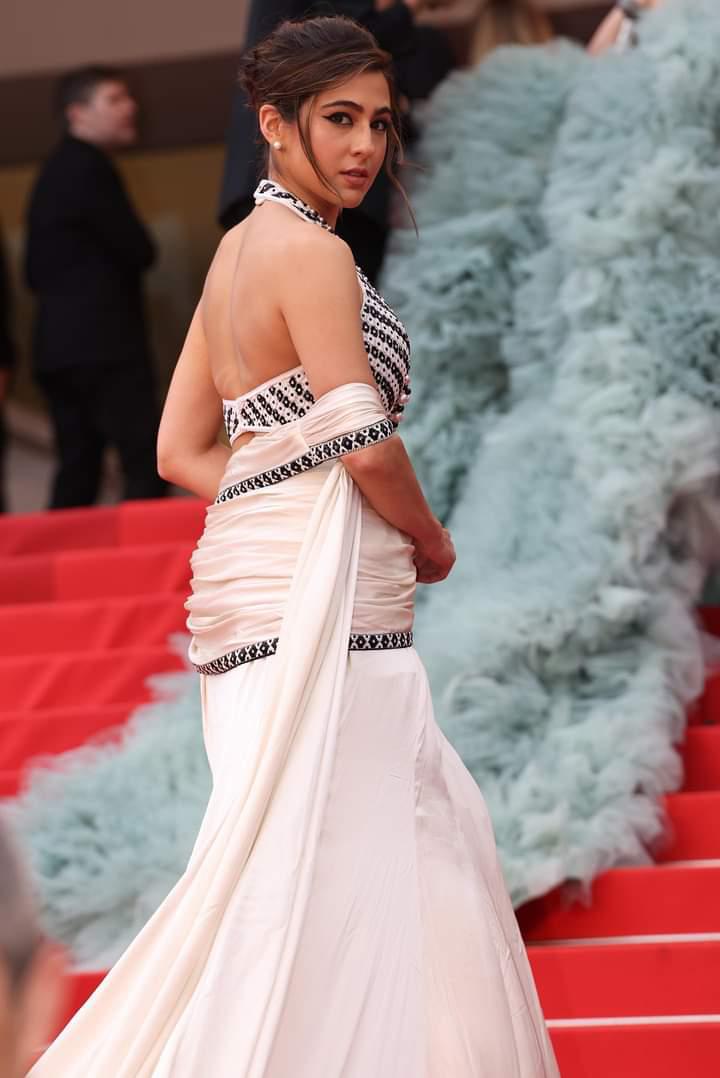 The hand-embroidered multi-panel skirt that Sara Ali Khan wore to her Cannes premiere was a work of art. As Abu and Sandep put it, "the intricate shadow work embroidery that adorns each one of these panels showcases a mesmerising calendar of designs drawn from our archives of couture throughout the years."
The designers went on to say, "Sara's ensemble is a masterpiece of craftsmanship, with a resplendent blouse with intricate work in crystals, pearls, and resham work." The ensemble also includes two drapes in tulle: a charming one-shoulder drape and a lengthy head veil. The head veil is adorned with small shadow dots and ornate borders, and both drapes feature the highest quality shadow work.