Sports
Sharath guarantees India two more medals at the CWG in TT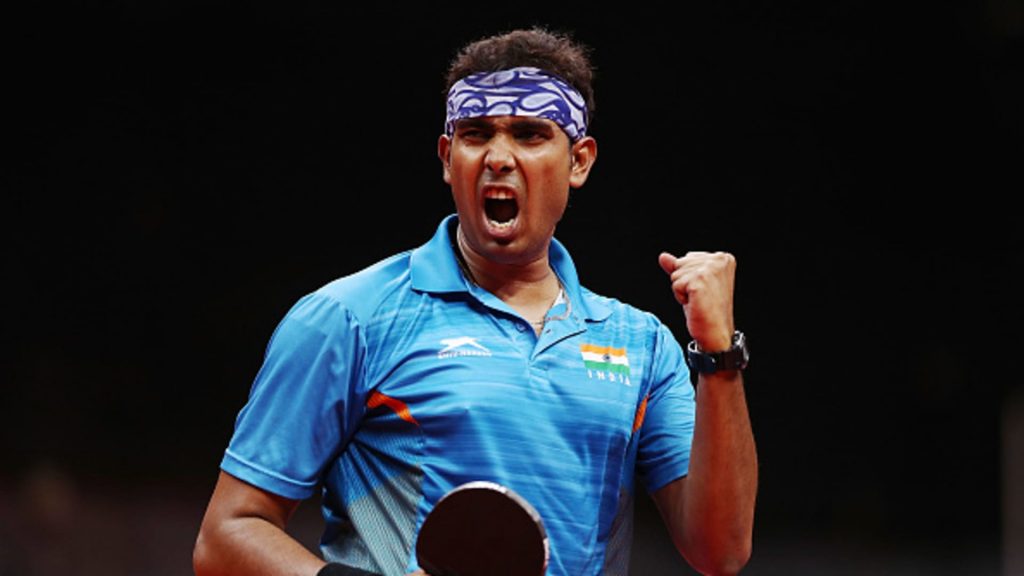 In the men's doubles and mixed doubles finals on Saturday, India's star paddler Sharath Kamal extended his incredible run and guaranteed India at least two more gold at the 2022 Commonwealth Games in Birmingham.
In an exhilarating men's doubles semifinal match, Sharath initially teamed up with Sathiyan Gnanasekaran to defeat the Australian duo of Nicholas Lum and Finn Luu 3-2 (11-9, 11-8, 9-11, 12-14, 11-7)
The English team of Paul Drinkhall and Liam Pitchford will compete for the gold medal against the Indian team.
The young Sreeja Akula and Sharath then teamed up to defeat Nicholas Lum and Minhyung Jee of Australia 3-2 to advance to the mixed doubles final.
The Indian team narrowly defeated the Malaysian team of Karen Lyne and Choong Jayen to advance to the gold medal match, winning 11-9, 11-8, 9-11, 12-14, and 11-7.
Sreeja put on a strong performance in the women's singles as well, losing to Singapore's Tianwei Feng by a score of 3-4.
Akula was defeated by Feng in a thrilling semifinal 6-11, 11-8, 11-6, 9-11, 8-11, 11-8, and 10-12. Earlier, the men's singles competition saw Sharath and Sathiyan advance to the semifinals.
While Yong Izaac Quek of Singapore was easily defeated by Sharath 4-0 (11-6, 11-7, 11-4, 11-7), Sathiyan was outplayed by Sam Walker of England in his 4-2 victory (11-5, 11-7, 11-5, 8-11, 10-12, 11-9) over him.
"Sam deserves all the credit for his outstanding fight; it was a tremendous bout. In the fifth set, I really ought to have closed, but I was a little anxious "explained Sathiyan.
"It occurred to me that Sam is someone I had never defeated, and playing in such a significant match was not very simple. I am extremely thrilled because I maintained my composure in the end and won the match to advance to my first Commonwealth Games semi-final "Added he.