Politics
Sidda to roll out the five assurances made in elections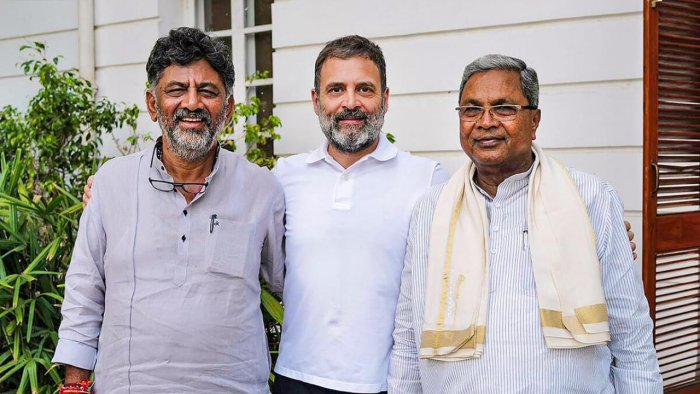 Siddaramaiah, the Chief Minister of Karnataka, convened a meeting of top state officials on Friday to decide whether to carry out the five pledges that the ruling Congress made prior to the Assembly elections.
Before the state Cabinet meeting, the Chief Minister met with the senior officers. On the five pledges made by the state government, the cabinet is anticipated to make a decision.
The five "main" guarantees listed by the party in its election manifesto are: 200 units of free electricity for all households (Gruha Jyoti); 2,000 rupees per month in assistance for the woman head of every family (Gruha Lakshmi); 10 kilogrammes of free rice for every member of a BPL household (Anna Bhagya); 3,000 rupees per month for unemployed graduate youth and 1,500 rupees per month for unemployed diploma holders
Under the direction of D Kempanna, president of the Karnataka State Contractors Association, the members who levelled the claims of "40% corruption" against the previous BJP government in the state also met CM Siddaramaiah in Bengaluru.