India
SP to against Yogi government's price hikes and law and order issues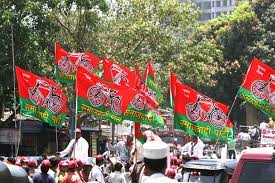 The main opposition party, the Samajwadi Party, intends to take advantage of the first session of the 18th legislative assembly of Uttar Pradesh to put pressure on the BJP-led state government on the issue of price rise and law and order.
"Fuel, vegetables, fruits, and edible oil have all seen price increases as a result of the state's current BJP-led administration.
The state's law and order problems have gotten worse. Health care is in disarray, with patients' relatives being beaten up in Kanpur hospitals "Sishamau assembly constituency in Kanpur is represented by a Samajwadi Party MLA, who said.
"The current state of affairs is dire. Those issues will be brought up in the assembly and the government will be asked to respond, "he stated.
It was his assessment that the BJP-led government had failed "miserably" on every front.
Brij Bhushan Dubey, special secretary to the UP Vidhan Sabha, announced that UP governor Anandiben Patel will address the legislature and the legislative council on Monday to kick off the session.
The Budget for the years 2022-2023 is expected to be presented on Thursday.