Business
Lanka has been downgraded to "restrictive default" by Fitch Ratings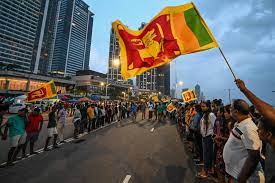 Ratings agency Fitch has downgraded Sri Lanka's sovereign rating to "restricted default" after the country failed to make international sovereign bond payments at the end of a 30-day grace period.
Central Bank chief Nandalsinghe conceded on Thursday that Sri Lanka will not be able to pay back its debts until it gets them restructured.
The downgrade comes at the same time. The bond payments, which was due on April 18, were worth USD 78 million, with a 30-day grace period that expired on Wednesday.
Fitch had lowered Sri Lanka's credit rating to C' on April 12th.
In light of Sri Lanka's recent default on its senior unsecured foreign currency bonds and the cross-default clauses that have been activated on other rated international foreign currency sovereign bonds, we have downgraded Sri Lanka's foreign currency issue ratings to D' from C' on Thursday.