Space
'They've made entire nation proud': CJI on Chandrayaan-3 mission's success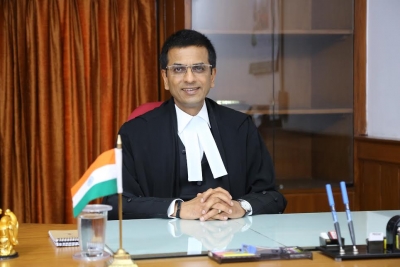 New Delhi, Aug 23 (IANS) Chief Justice of India D.Y. Chandrachud on Wednesday congratulated Team ISRO and the scientific community on the success of Chandrayaan-3 mission.
"They have made the entire nation proud," the CJI said.
He said that it gave him immense pride as a citizen of "our great nation to witness the remarkable landing of Chandrayaan-3 on the moon".
He added that this will herald new avenues in scientific research and discovery and that it represents a milestone in the march of the nation.
"The success of the lunar mission places India in a select group of nations to successfully achieve a landing on the lunar surface. It is all the more significant because India is the only nation to have achieved a lunar landing on the South Pole of the moon," the CJI said.