India
Vikas Gogawale says Congress, NCP are main opposition not BJP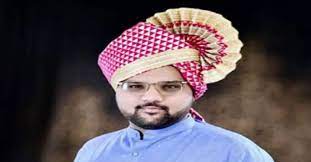 Vikas Gogawale, the leader of the Shiv Sena's youth wing, claimed on Thursday that the Shiv Sena's actual opponents are the Nationalist Congress Party (NCP) and the Congress party, not the BJP.
According to Gogawale, the BJP has a low vote percentage in the region.
"In Raigad, we're extending our party. In Mahad Taluka, the BJP has a low vote percentage. Our actual opponents here are the NCP and the Congress party, because they claim credit for the effort done by Shiv Sena volunteers," Gogawale remarked.
He went on to say that attempts were being made to sabotage the alliance. "In the presence of NCP state president Jayant Patil, four former Congress corporators and a Shiv Sena corporator joined the NCP last month." We're attempting to save our partnership, but they're attempting to derail it," he explained.