India
A professor is arrested for sending emails to Assam to bureaucrats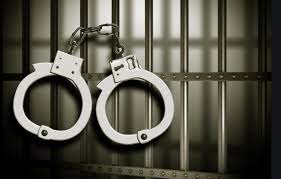 Hailakandi police have arrested an associate professor of a college in Assam's Hailakandi district on charges of sending emails to government officials criticizing the state's policies and using unparliamentary words against the state's chief minister.
The professor was arrested after police filed a suo moto case against him, he said.
Hailakandi sadar police station officer Ampee Daolagupu claims the accused sent emails to the district superintendent of police's email account criticizing government policies and also using unparliamentary terms against the chief minister and the education minister. – Ampee Daolagupu
Purportedly in the email, Daolagupu claimed that the National Education Policy 2020 and the ongoing evaluation of government schools in the state of Guyana were also criticized, according to Daolagupu.
Additionally, he had sent similar emails to other district government officials, he said.
On Thursday, we began interrogating him, and today we arrested him," the OC said.
According to the college's president, he had no official information about the arrest of an associate professor when he called.